1stFlip Flipbook Creator is a flipbook maker for Mac that allow users to make flipbooks from PDF files and one-click to upload and share flipbooks via social networks or websites. It is very easy to convert PDF files to digital flipbooks on Mac.
Download, install and run 1stFlip Flipbook Creator on your Mac. 1stFlip Flipbook Creator works on Mac OS X 10.6.0 or later. The interface is like below: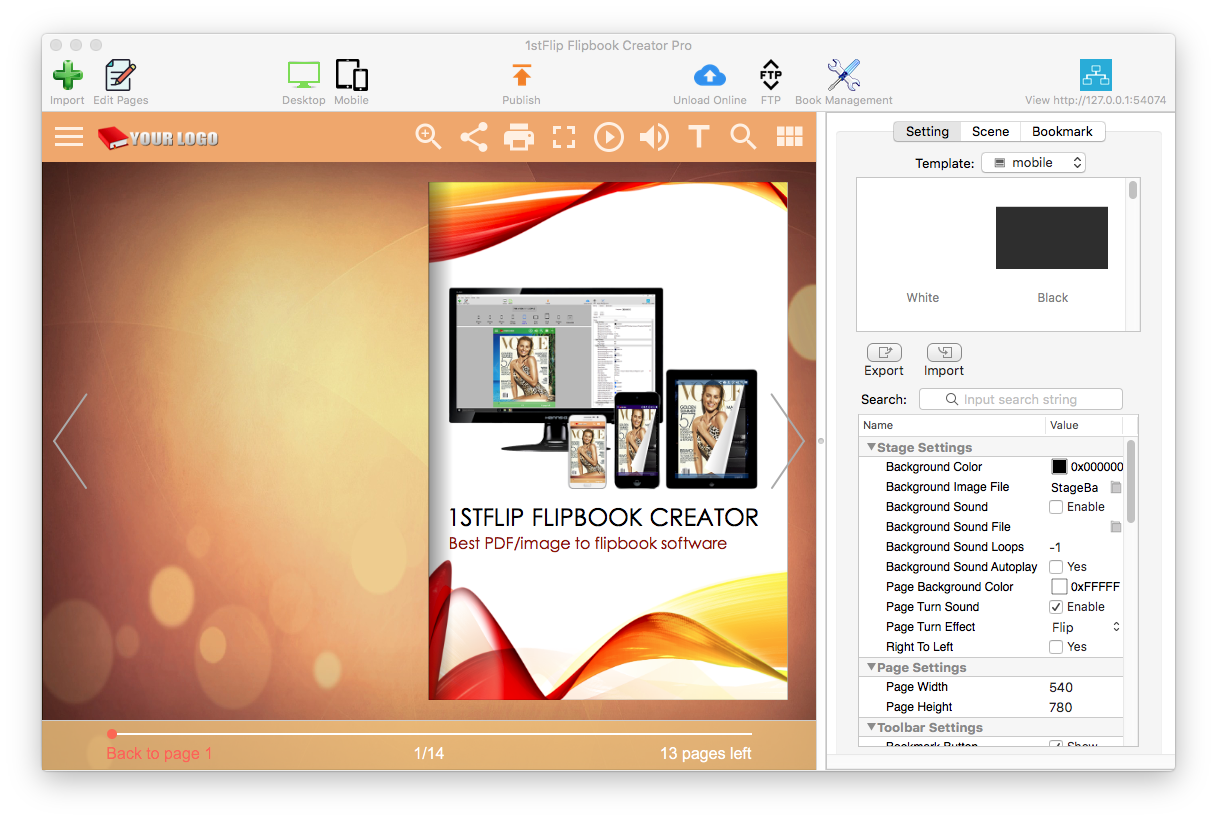 Click the import button to import PDF files. As you can see from the below screenshot, there are multiple import options:
Page range: Import all pages or select certain pages to import. The Preview window on the right side allows you to preview any page conveniently.
Page quality: Higher, high, medium, low, lower.
Page format: Vector or Raster
Import bookmarks, links, support searching.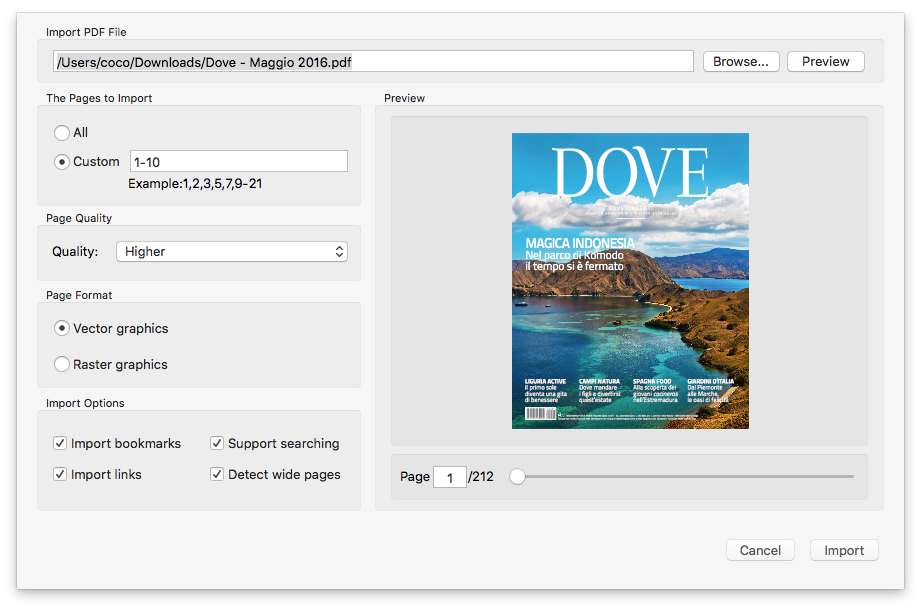 The part within the red rectangle is how your flipbook looks like after converted, you may want to make some changes.
1stFlip Flipbook Creator provides two kinds of templates: Texture and Geometry.
Each kind of template contains several different samples. The above screenshot shows one sample of Texture template. Geometry template is like below:
However, all templates are changeable. The lower right corner of the interface allows you to customize detailed settings, such as buttons, toolbars, icons, text, languages, background sounds, etc.
1stFlip Flipbook Creator provides multiple pre-designed scenes to make your flipbooks more vivid.
If you are not satisfied with these scenes, go back to Setting tab, find Background File option, click the folder icon to choose your picture as scenes.
Convert to local flipbook:
After converting, you will get the following:
Open Whisky.html to view the flipbook locally or upload the whole folder to your website or send by email. How to view flipbooks on mobile devices?
Upload to Online Library: