Besides adding local video to flipping pages, this multimedia flipbook maker also enables you to insert YouTube video to any page flip book directly. This tutorial will show you how to insert YouTube video to flip book pages with this multimedia flipping book creator.
Step 1 Download, install and run 1stFlip PDF to Flash/HTML5 flipbook software on your Mac or Windows. Click Import PDF button to import PDF and then click the Edit Pages button.
Step 2 Click the Add YouTube Video button on the tool bar, select a built-in video player and draw a rectangle on the flip page you want to add YouTube video to, then the video player appears. Open the YouTube video in browser and copy the code after "v=" in the URL to the Video ID area. For example, the YouTube video URL I choose is http://www.youtube.com/watch?v=kYaMHMoGStY, then the Video ID is: kYaMHMoGStY. You can also set the poster image.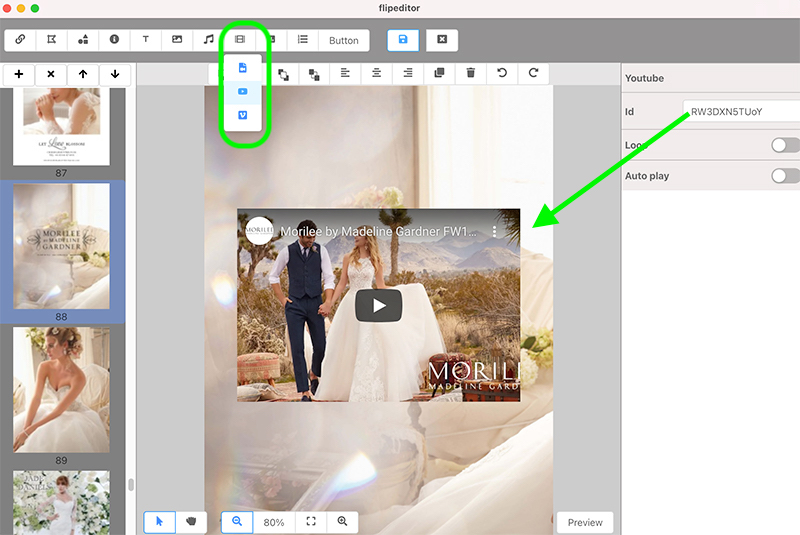 At last, click click
to save the flipbook and exit. After publishing, readers can enjoy the embedded YouTube video directly while viewing your flipbook.
See how to add music and local video file to PDF flip books with this PDF to flash flip book conversion program.
.