Do you still present brochures in PDF format on your website? Have you ever thought about creating digital brochures with page-flipping effect? At 1stFlip we have a wealth of experience in delivering digital page-flipping brochures that ensure your clients will enjoy reading.
1stFlip Digital Flip Brochure Maker is the professional brochure software to help you create digital page-flipping brochures from PDF files. It provides multiple useful features (brochure logo, template, scene, background image and music, bookmark, content searching, text selection, etc.) and page editor (Pro version) for you to customize the exact design you are looking for.
1. First download and install the PDF to HTML5 Brochure Converter software. We offer both Mac and Windows version.
2. Import PDF brochure.
3. Choose template and scene for your brochure. You can add logo, background music, background image, etc.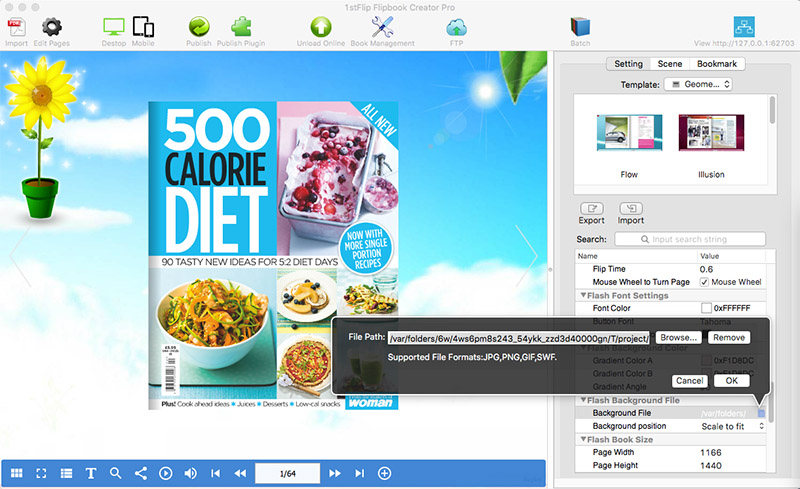 You can also get the brochure software Pro version to create rich-media and interactive digital page-flipping brochures with image, text, button, audio, video, YouTube video, etc.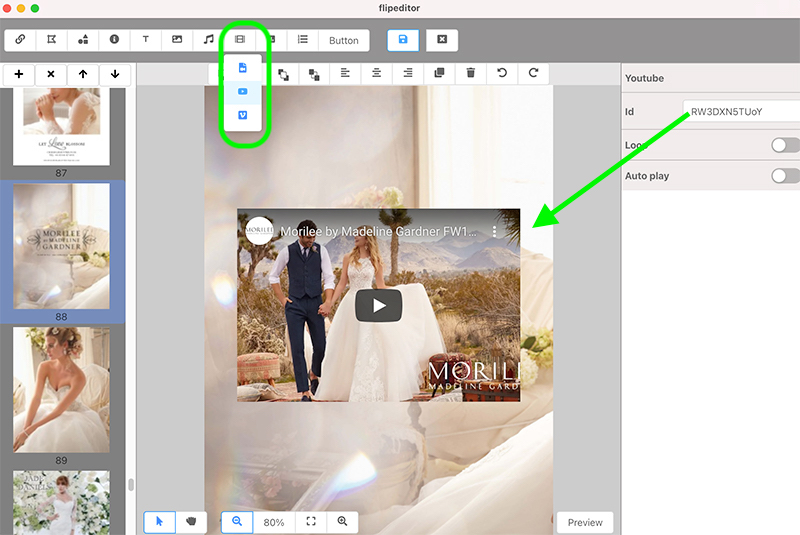 4. Upload the brochure to 1stFlip server or to your website with the built-in FTP. Or publish offline brochures in 4 formats: html, zip, app and exe.