Most online magazines come as PDF format and readers need to scroll the PDF to view, while the flash/html5 e-magazine gives readers real magazine reading experience with page-flipping effect.
1stFlip flash magazine maker software converts PDF magazine to fantastic flash and html5 multi-media magazine with pages that flip on Mac or Windows PC. The Flash magazine software allows you to customize flash magazine settings such as flash magazine template, scene, background music, background image, logo, multi-languages, bookmarks, etc.
Easily create highly customizable page-flipping e-magazine with flash animation
1stFlip online Flash magazine software includes an extremely easy to use page editor to embed text, image, music, movie, YouTube video, button, etc. to any flash magazine page. You can also add trigger event for the embedded object: Go to specific magazine page, open a link, call JavaScript Function or Play Audio.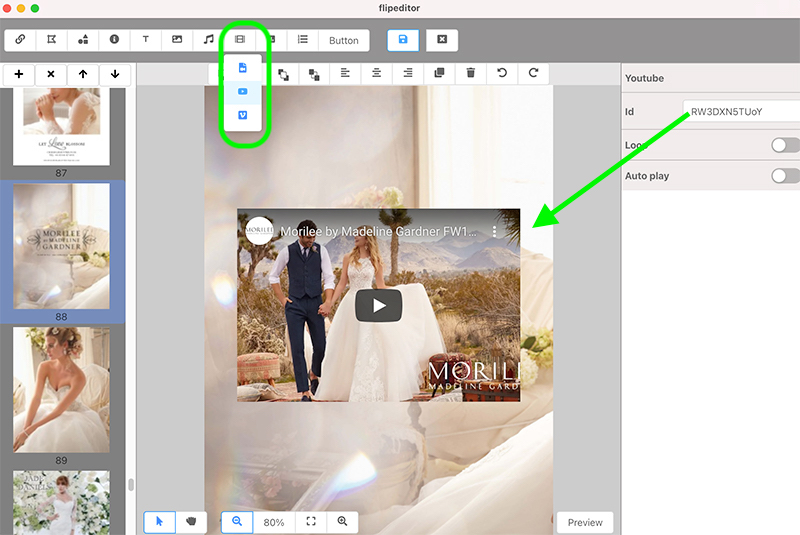 Publish offline flash e-magazine or upload online
1stFlip online magazine maker publishes offline flash magazine in 4 formats: html, zip, app and exe. Also you can upload the page-flipping flash/html5 to 1stFlip server or your website/server to view on any Mac, PC, tablet and phone.
View html5 page-flipping magazine on tablets and phones
Select a template for mobile version and upload the page-flipping flash/html5 magazine online. After it is uploaded, readers can open the link on any iPhone, iPad, tablet, Android device and Windows phones.