Are you looking for a page flip ebook software to turn your static PDF files into digital publications with realistic page-flipping effect? Try 1stFlip Page Flip eBook Maker. With this page flip ebook software, you can easily convert static PDF and images to digital page flip books to view on any computer or mobile devices (iPhone, iPad, Android tablet and smartphone, etc.) conveniently, just like reading printed books.
Page Flip ebook Software - 1stFlip Page Flip eBook Maker key features:
Import feature:
Import the whole PDF files, consecutive or inconsecutive pages.
Preview PDF file pages before importing.
Import bookmarks and links from the PDF files.
Include Search function in flipbook.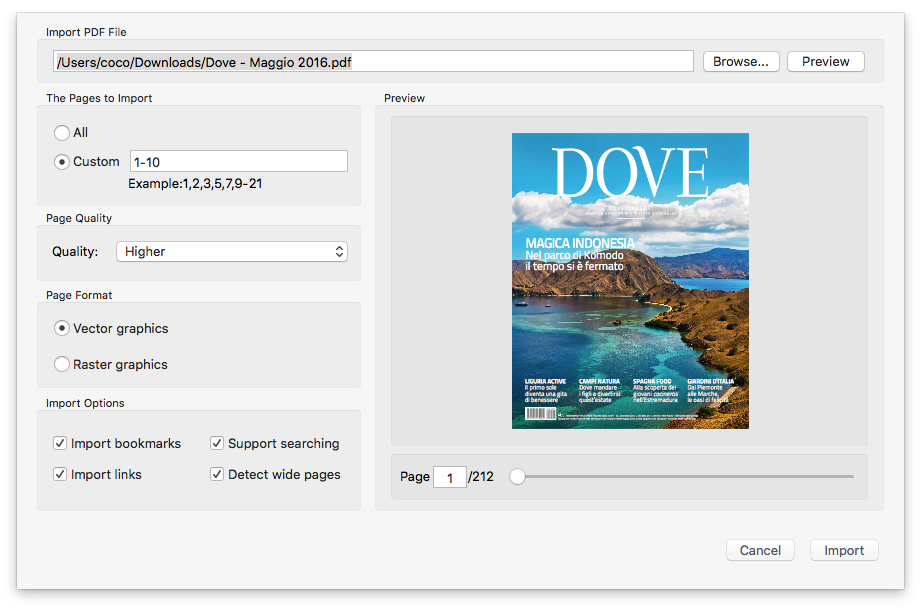 Customize flipbook using the page flip ebook software
Templates and scenes
Two different types of templates are provided: "Texture and Geometry".
Each contains several samples and detailed parameters that can be changed, such as buttons, logo, background sounds, languages, button icons, fonts, etc. This page flip ebook software allows you to choose background file for your flipbook. If you don't have proper background files, try the pre-designed dynamic scenes.
Convert to local flipbook or upload flipbooks online directly with this page flip ebook maker
If you own a website or you want to send the flipbook to someone to read locally, you can choose convert to local flipbook.
Choose .html, .zip and .app format, this page flip ebook maker outputs the following files respectively:
Upload all files of the .html output to your website, then readers can view your flipbook online. Check the Also make mobile version option for readers to read flipbooks on mobile devices.
If you don't have a website, but want readers have access to your flipbooks online, try the Upload Online function of this page flip ebook software.
After uploading, the following window appears, showing the URL of the flipbook. Besides, the page flip ebook maker can one-click to share the flipbook to Facebook, Twitter, Google+ and many more social networks or copy the code to embed the flipbook to your webpages or blogs.
Download the free trial of the page flip eBook software to create your page-flipping eBooks!