Is it possible for me to add my own image file as a scene with 1stFlip Flipbook Software? Can I use my .swf files as background of the flipbook? The answer is yes.
Find Background File option in the lower part of Setting tab, click the folder icon on the right side and choose your image or .swf file. Click Open to import the image or .swf file as flipbook background.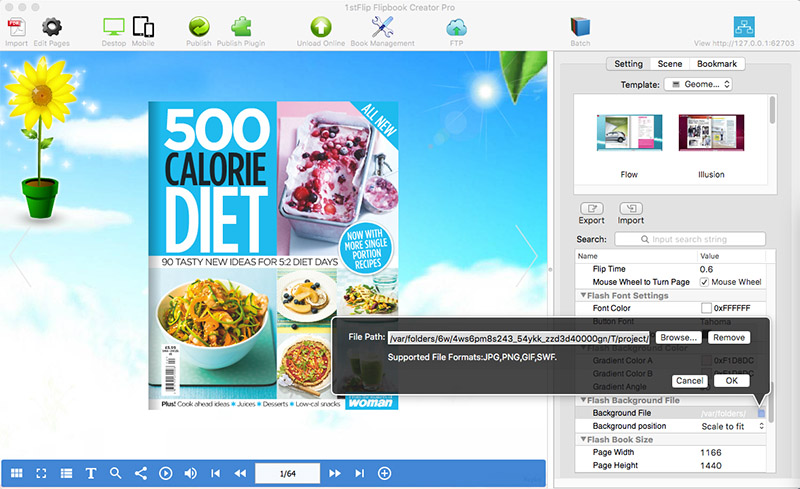 Please make sure you choose None scene under the scene tab. Or your custom background of the flipbook won't appear.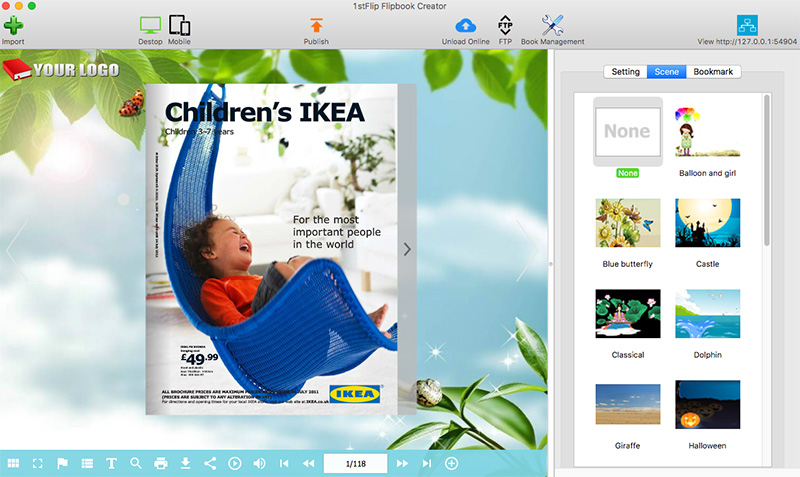 Download the flipbook creator software free trial to set your flip book scenes!